Printed by https://djursland-anholt.city-map.dk/city/db/411403050401/djurs-sommerland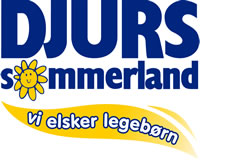 Image Copyright: Djurs Sommerland
Fast-paced roller coaster rides, imaginative play, the glorious water fights, or just relaxed family atmosphere in the big green park - Djurs Summerland is a world of experiences for small and big kids play!

All activities are free once you have paid.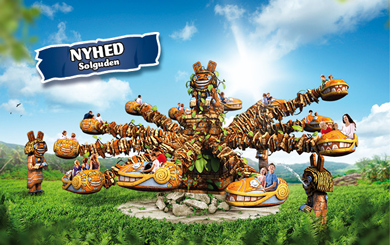 Image Copyright: Djurs Sommerland
News for the whole family
Snake heads and Buffalo Bumper Cars

Djurs Summerland has more than 60 rides, and can look forward to two fun family news. Take a seat in the snake heads and hissing through the jungle in the new, large family carousel, Sun God - but beware the magic sun gods syringes with water. And keep in cowboy hat and goggles when you are testing your driving skills in the new funny Buffalo Bumper Cars Cowboy and Indian Country.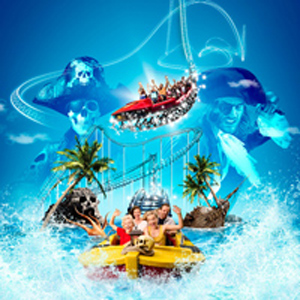 Image Copyright: Djurs Sommerland
Denmark's largest roller coasters
Bring the whole family on a pirate cruise in "Treasure Island" - Europe's largest water coaster, and also discover the thrill of the largest and fastest roller coaster "pirate" who repeatedly named one of the world's best. Nowhere else in Denmark is your roller coaster experiences as much as in settled approx.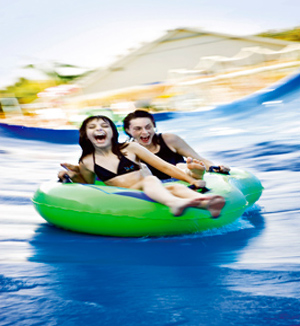 Image Copyright: Djurs Sommerland
The toughest play areas.
Take a match on the Tarzan tracks, tuml away on the trampolines or explore the impressive playgrounds. The large green park is perfect for play and family fun.

Afterwards, you can jump in the huge waterpark with 15 waterslides, wave pool and the largest water playground. It is a paradise for water lovers on a hot summer day.

So take the family to Djursland and enjoy the year's best moments in settled approx. Here is the great experiences enough for several days!

Image Copyright: Djurs Sommerland
Magisk Halloween i oktober
Discover also a magical autumn adventures when more than 10,000 pumpkins, giant spiders, witches live, exciting entertainment and fun activities transforms Djurs Summerland to one of the largest fall for the whole family.


So take the kids play under his arm and enjoy the year's best days together in settled approx. There is free access to all rides, once you have paid!


Djurs Sommerland A/S
Randersvej 17
8581 Nimtofte
Denmark

TLF.: +45 86 39 84 00
FAX: +45 86 39 84 30


Click on the link below to visit Djurs Summerland's Homepage